Note that you may need to whitelist our IP addresses (54.177.196.112, 54.219.155.184, and 52.9.192.216) if you use a VPN to connect to this data source.
Connecting to Tableau
We recommend creating a dedicated integration user with admin privileges in Tableau to connect to Matik. Matik does not currently support Tableau SSO, so this user must have password login access. Contact your Technical Account Manager to discuss alternatives if your organization requires SSO for all Tableau accounts.

See the Using Tableau as a Dynamic Content Datasource help article for more information about using Tableau with Matik. Only worksheets are compatible with Matik. Dashboards and Stories are not supported. Additionally, views that contain table calculations or pivots cannot be used directly with Matik.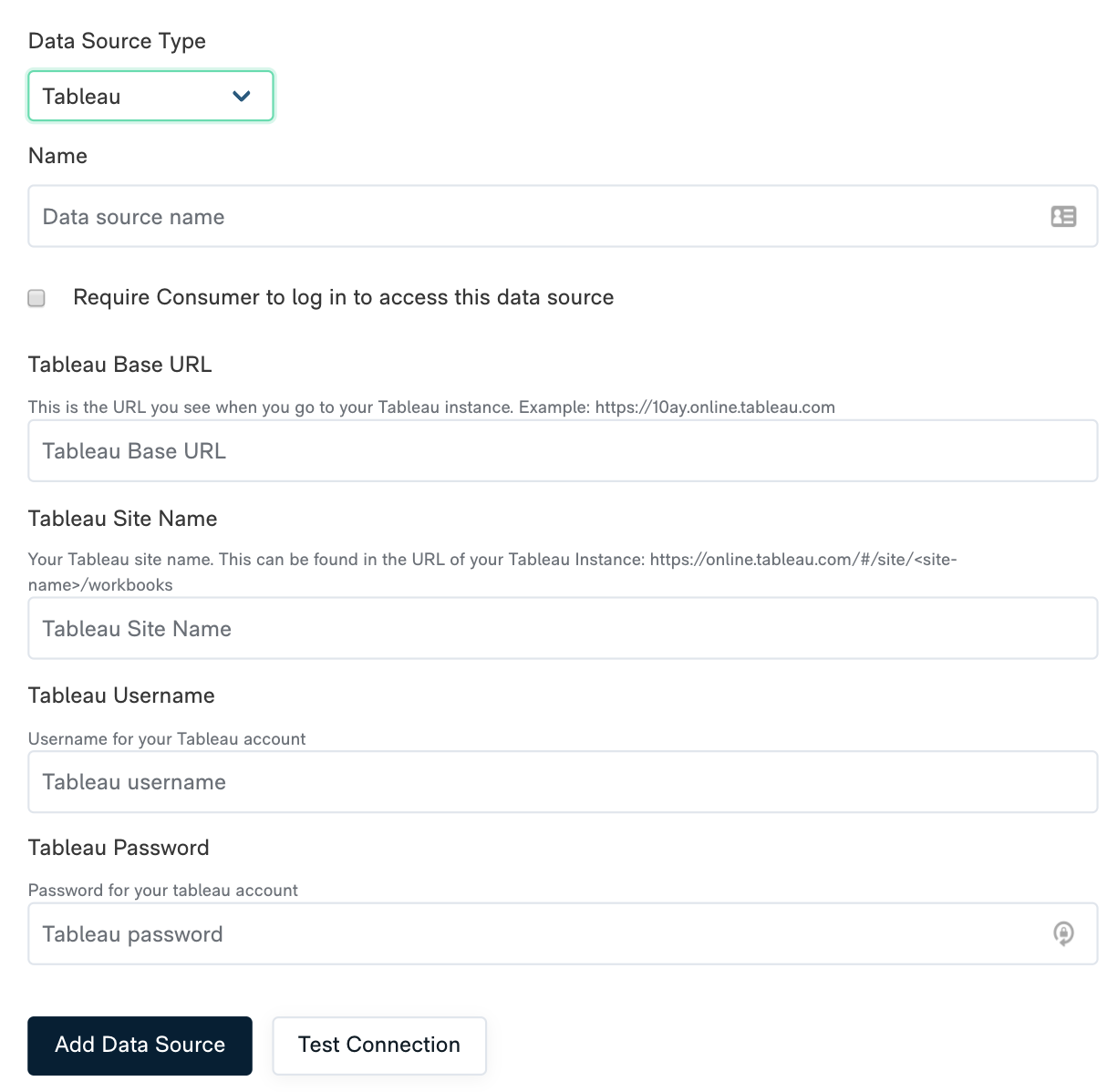 Connecting to Looker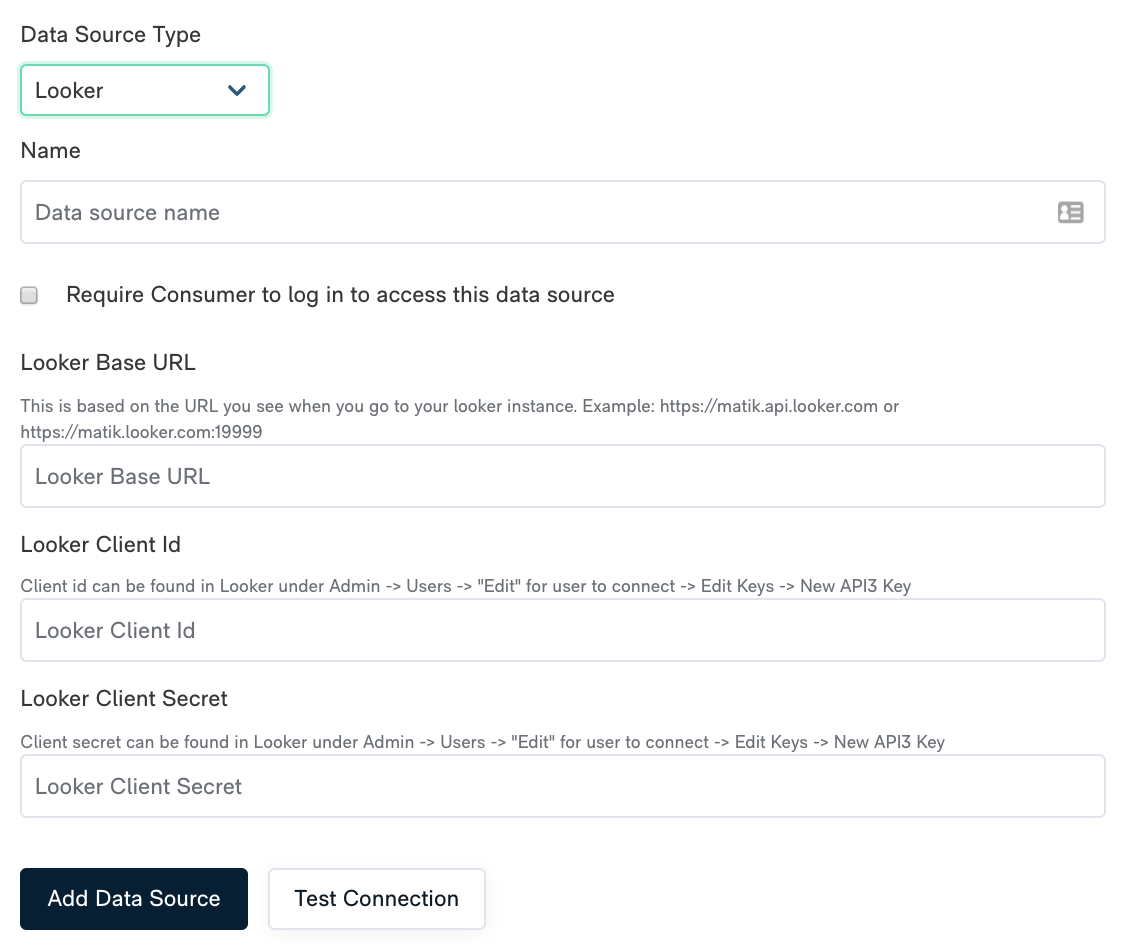 We recommend creating a dedicated integration user with admin privileges in Looker to connect to Matik. Keep in mind that Matik will have the same data access restrictions as the Looker user connected to Matik. Looker permissions for Matik should be as follows. These settings can be found in Looker Settings -> Admin -> Roles -> Permission Sets -> Edit: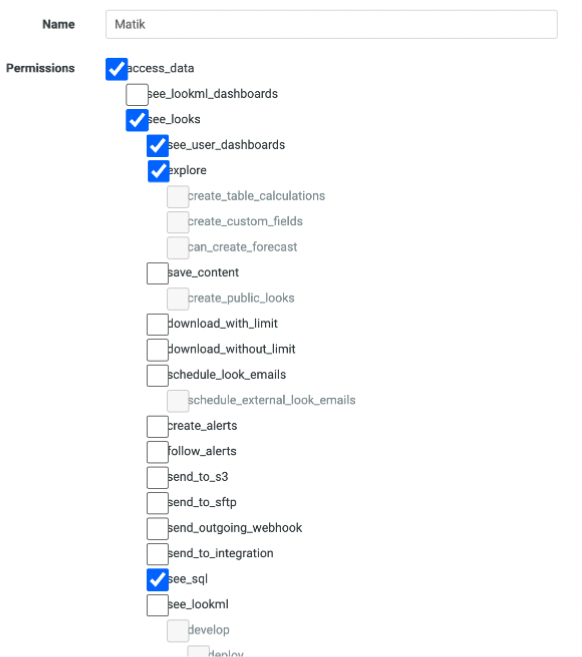 See the Using Looker as a Dynamic Content Datasource help article for more information about using Looker with Matik