Conditional Sides are slides in a Matik template that are removed from a presentation generation if they do not meet specified criteria. Conditions are based on text dynamic content. Conditional Slides are great for creating dynamic decks that are adaptable to your unique customers' needs. For example, let's say you have 5 different product add-ons that each have their own slide in a template. Use Conditional Sides to only keep the relevant product add-on slides for a specific customer.
Setup
Navigate to the template page in Matik with slides you wish to make conditional. Select the slide(s) you which to add a condition group. Hint: Select or deselect multiple slides by holding the 'Command' key (Mac) or 'Control' key (Windows) and clicking on a slide. Select a range of slides by selecting the first slide and holding 'Shift' as you select the last slide.

When your slides have been selected, click on the Manage Conditions button on the right of the screen.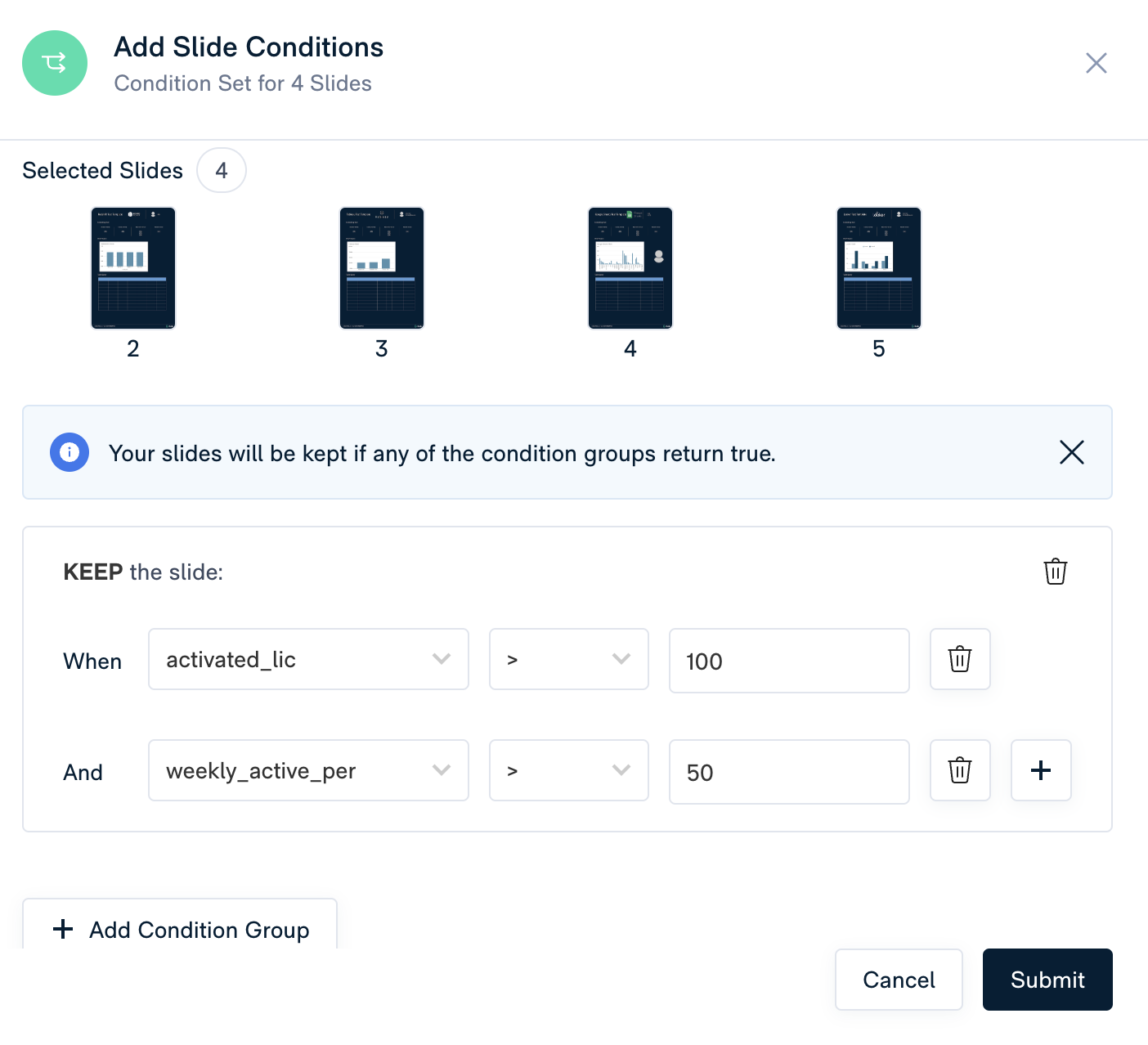 Define your conditions on the modal popup. Conditions are defined by selecting a piece of dynamic content and making a logical statement. Only text (or number) dynamic content is supported. All selected slides will be kept in the deck during a generation if the conditions are true. The slide will not appear in the generated deck if a condition is false. You can add additional criteria by clicking the + sign after the last statement. All statements in a group need to be true for a slide to be kept.
To create an alternative set of conditions to keep the slide, click on + Add Condition Group. This will create another set of conditions that can determine whether the slide is kept. Condition groups act as OR statements to each other, meaning that only one group needs to be true for a slide to be kept.
When finished adding conditions click on Submit.
Managing Slide Conditions
A slide can only be assigned one set of conditions. When a slide has a condition group associated with it, a conditional slide icon will appear in the upper left corner of the slide's thumbnail.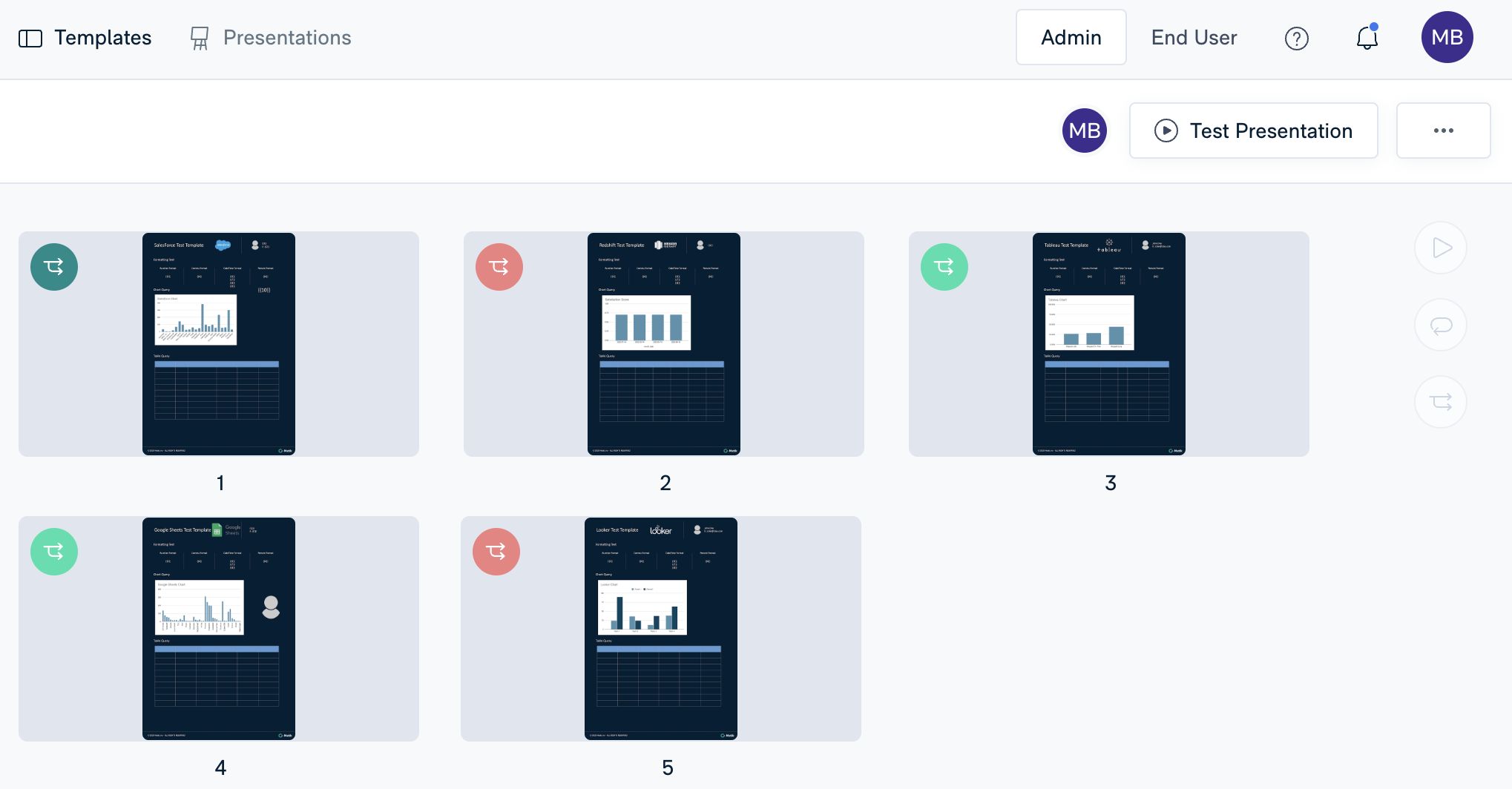 A set of slide conditions will have color-coded conditional slide icons. Clicking on one of the icons will allow you to edit the condition set for all slides associated with it. To remove a single slide from a condition, go to it's slide conditions page and hover over the thumbnail. A "Remove from Set" option will appear. To delete a whole set of conditions click on "Delete Conditions" at the bottom of the slide conditions page.
Check out the video below to learn more about Conditional Sides.