A stoplight chart is a graphic that displays conditions visually. They are great for showing your audience status reports that can be understood at a glance. Consider the following example, which displays whether or not a customer has used a particular product feature at Matik: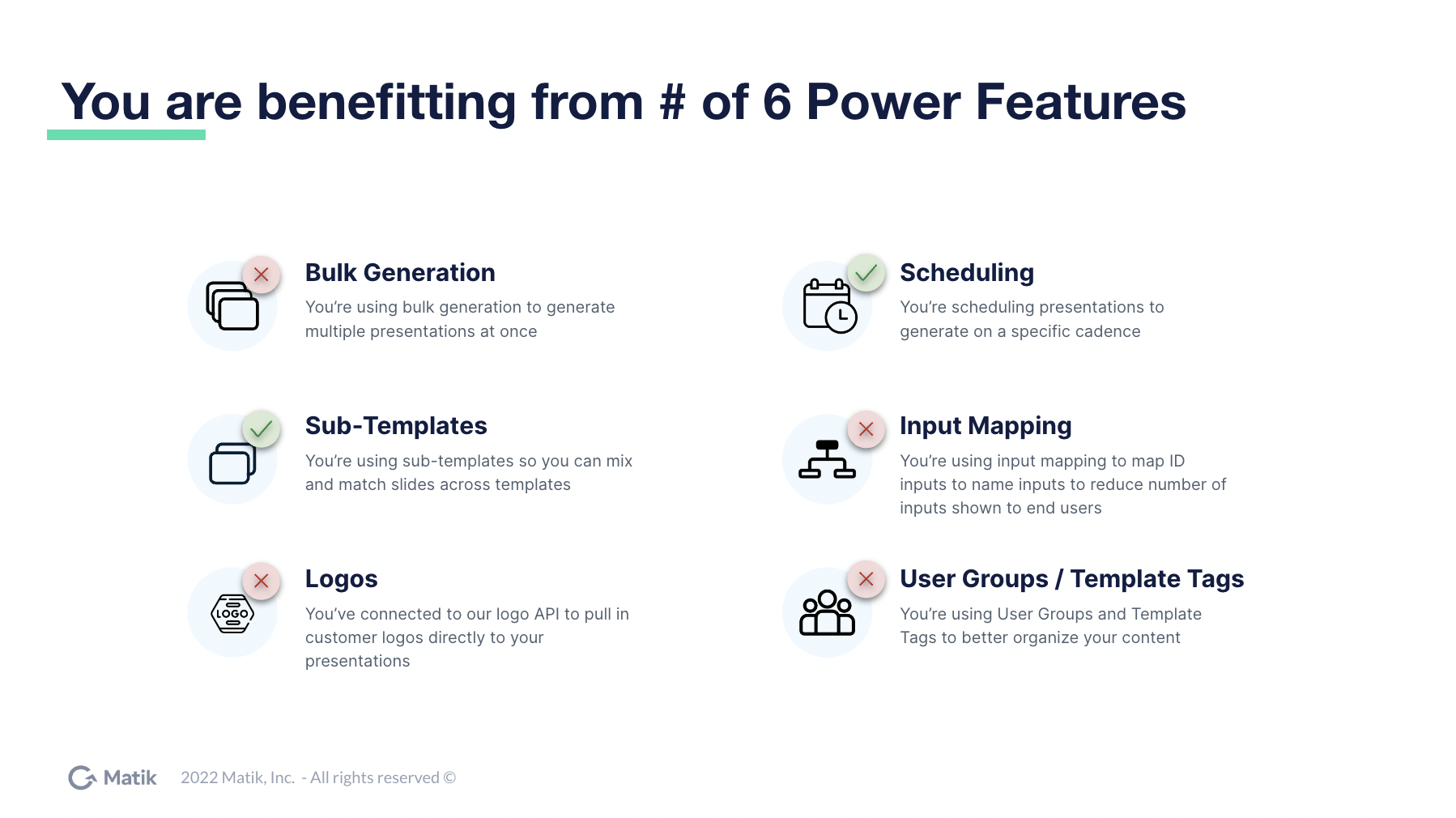 If a customer has used each specific feature, there will be a green checkmark:

If they have not used a feature, there will be a red checkmark:
Creating this chart in Matik is easy!
Start by creating a template and adding it to Matik. Use a placeholder image for the icon that you wish to replace with dynamic content.
Note that this is the image that will display in the presentation if there is an error, so ensure it will be easy for your end users to differentiate this image from the checkmarks above.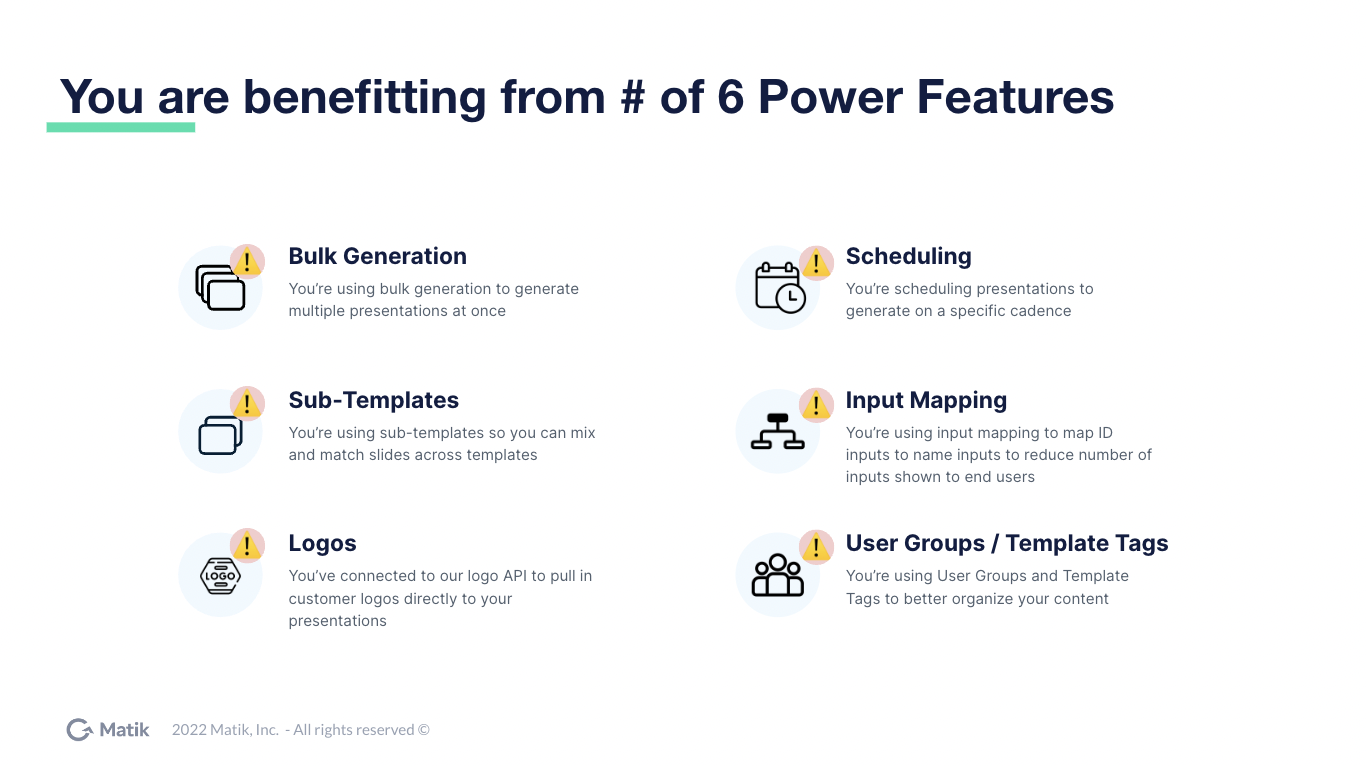 Next, we need to create Dynamic Content in Matik for each of the features we want to display. In this tutorial, we will only be displaying Dynamic Content for the Bulk Generation icon. The steps are similar for the remaining features.
Create a new piece of Image Dynamic Content and write a query that will look up if the customer has used this feature. The query will return one of two image urls: The red checkmark image if the customer has not used Bulk Generation and a green checkmark image if they have. If your images don't have a URL where they can be accessed publicly, you can create them using the instructions in this article.

The general logic of the query is as follows:
Compile how many times a customer has used the Bulk Generation feature in Matik
Use a case statement to return the proper image URL that corresponds to the checkmark icon we want to be inserted.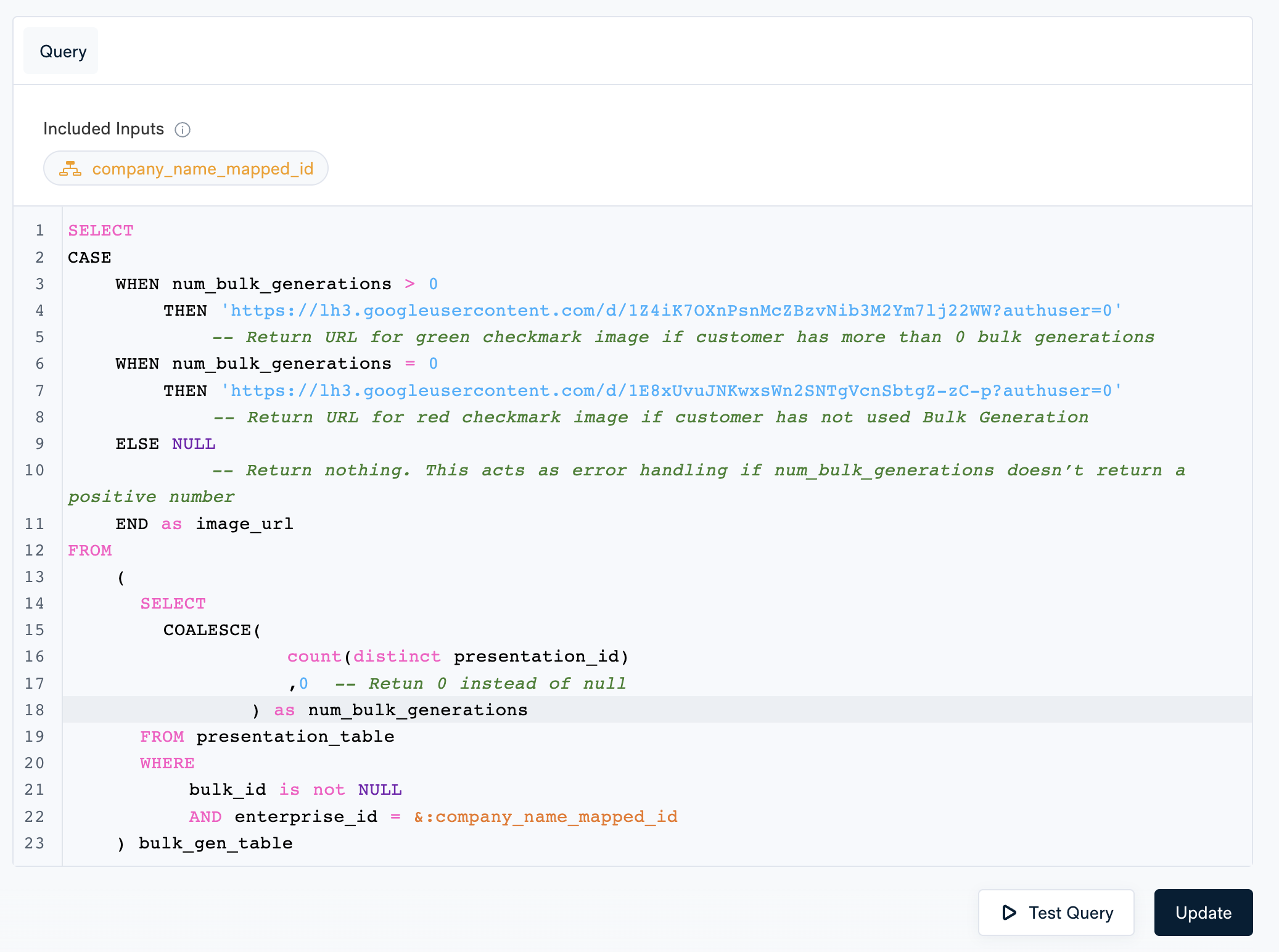 &:company_name_mapped_id is a Matik input. See this article for more on Matik inputs.

When your Dynamic Content is completed, be sure to tag the appropriate image icon on your slide. Finally, sync your template and test!