This can happen when you are signed into multiple Google accounts or a Google account not associated with your Matik presentations. Sign out of all Google accounts not associated with Matik, and sign into your Matik Google account.
To see the Google accounts you are signed into, click on your Google profile icon in the top right of Google docs (with your profile picture or initials. See below).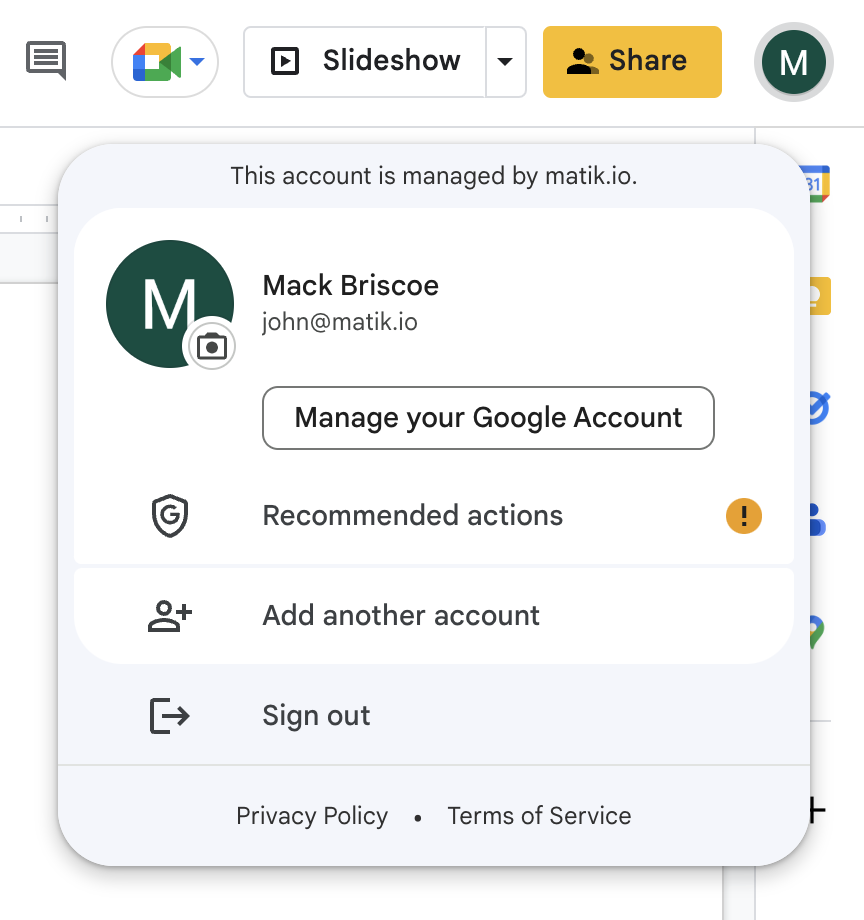 If more than one is listed, you need to sign out of the accounts not associated with Matik. If this doesn't resolve your issue, signing out and signing back into Google can also resolve this issue.
For more on Tagging with the Google add-on, see the Tagging Google Slides with the Matik Google Add-On article.
If you can't find the Google add-on in the menu bar
Google has changed the location of add-ons in the menu bar. The new add-on can be found by going to Extensions > Matik > Open Matik.