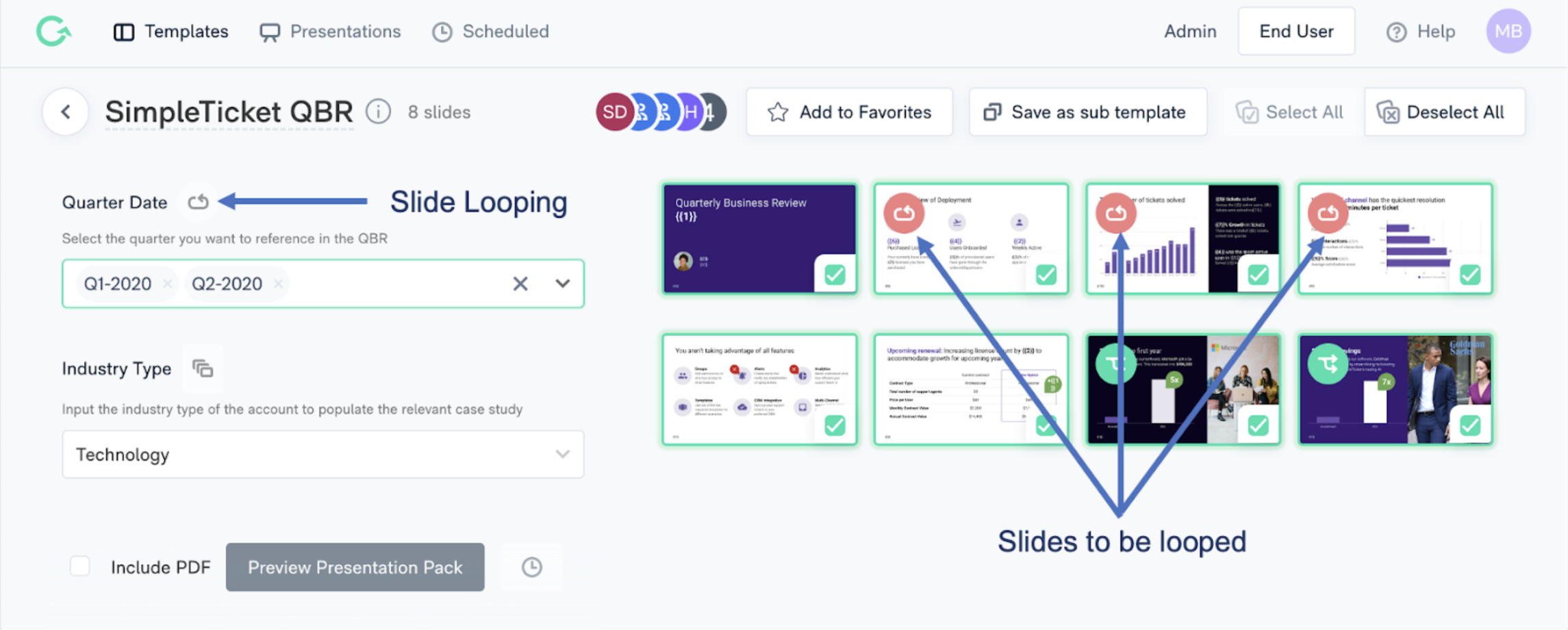 Inputs with the Slide Looping icon will generate multiple slides when multiple inputs are entered. For each input entered, a slide will be generated specifically for that input. For example, in the screenshot above, both Q1-2020 and Q2-2020 have been imputed into Quarter Date. Slides 2, 3, and 4 above are generated with data from the quarter input and will be repeated for each of the quarters input for each quarter alone. The result is six slides — three with Q1-2020 inputs, and three with Q2-2020 inputs.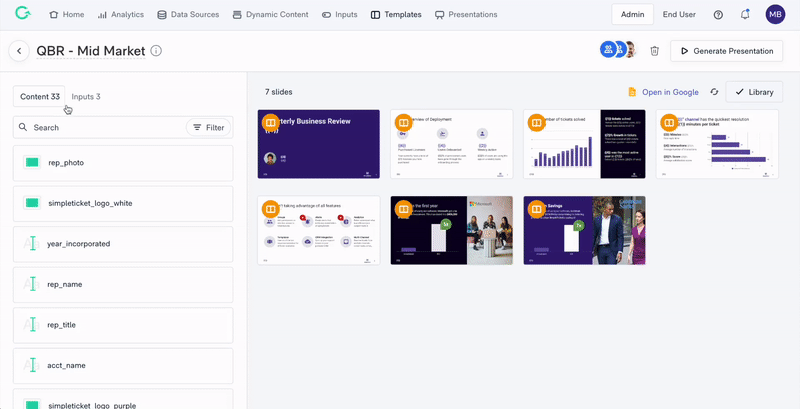 An admin must enable slide looping for a template's input before slide looping can be used by end users. To set up, navigate to the slide view of a template and select the consecutive slides you want to repeat for different input values. The "Loop Slides" button will not appear unless you've selected every slide tied to the input you want to loop on. Also, slide looping will only work on consecutive slides. You can determine which slides use an input by hovering your pointer over an input; slides that don't use that input will be grayed out. After all slides with the looped input have been selected, click the "Loop Slides" button.
A pop-up will appear, prompting you to select the input on which you want the slides to loop. In the example below, the selected input is "quarter_date."
This means that when end users generate this presentation, they will have the option to select as many different quarter dates as they want. Instead of generating multiple presentations with different quarter date slides, Matik will generate a presentation and clone the selected looped slides, each with an individual quarter of data.
Slide looping will not work on slides that contain dynamic content embedded into Google Sheet dynamic content. I.e., when other dynamic content is used as an input into Google Sheet dynamic content.
Check out the video below to learn more about slide looping.