If you are a producer admin, you will have access to your instance's enterprise settings. Click on your user profile in the upper right-hand corner, then click Enterprise Settings to access this page.
Check out the video below to learn more.
User Onboarding
See this article for a full overview on Adding users to Matik.
When you have provisioned a license, you will get an email from Matik with instructions on how to log into the platform. See below: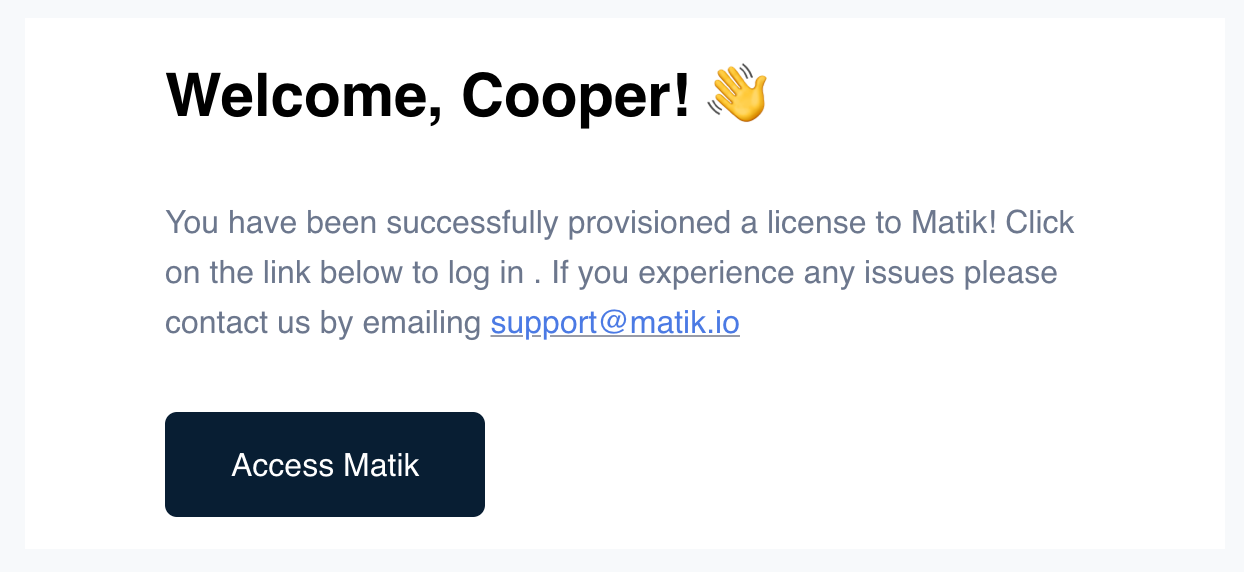 Once you click the "Access Matik" button, you will be led to the login page shown below, where you will need to enter a password. (Note: If Okta is set up, you will be prompted to log in via Okta.)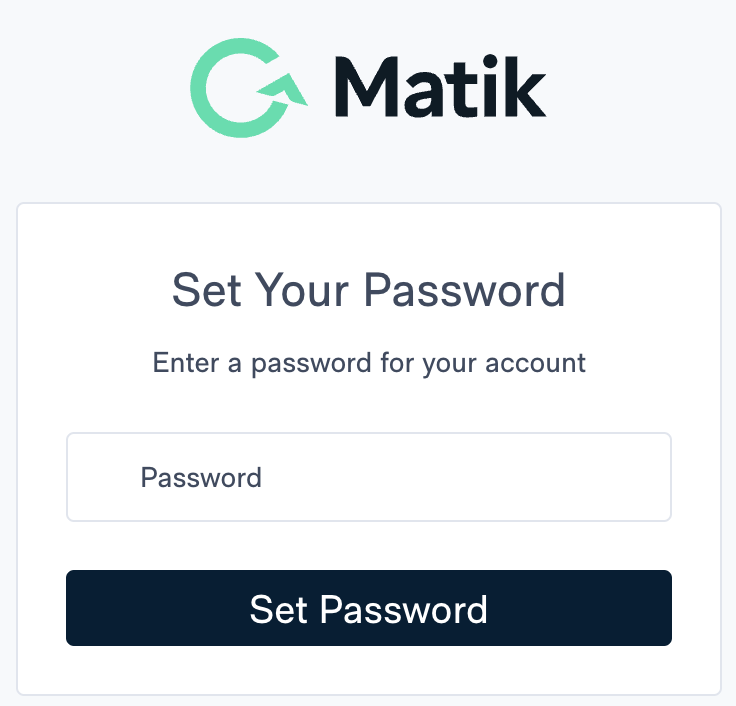 If you would like to download a full list of the Users you've onboarded to Matik, you can do so as a CSV by clicking the "Download CSV" button under the "Add New User" button.