Presentation Regeneration allows you to regenerate a presentation with the same inputs used on a previous generation. This can be useful if you wish to create a current version of an older presentation with updated data or if an error occurs with a previous presentation generation.
To regenerate a presentation:
Find the original presentation in the "Presentations" Page
Click on the 3 dots to the right of the presentation
Select Regenerate
You will be brought to the presentation generation screen with the inputs filled out with the values of the original presentation. You may alter any of the values if desired. Finally, click on "Generate Presentation".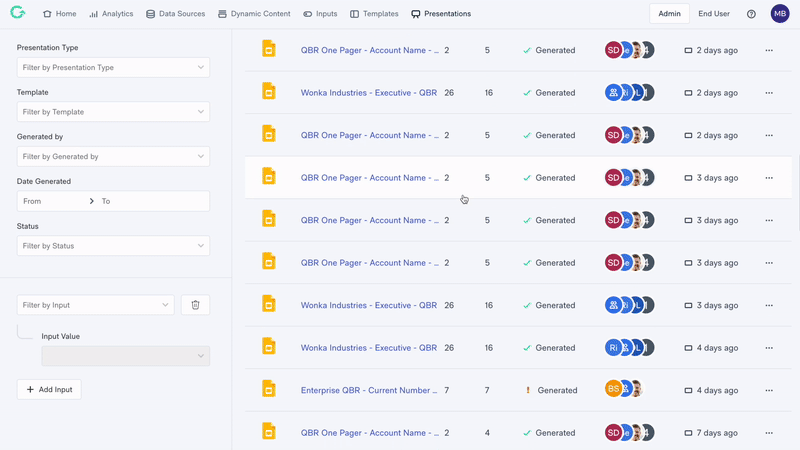 Note that regenerating a presentation will not always result in the same presentation as the original. If any of the data has changed in the data sources, the current data will be reflected in the presentation. For example, if a presentation is configured to pull usage data for the current month and the original presentation was generated in the previous month, data in the regenerated presentation will reflect the current month.
Presentation regeneration will also use the current version of the template to regenerate. Changes to templates and tagged dynamic content will be reflected in the regeneration.