If your organization allows, you may also generate Matik presentations through Matik App for Salesforce. The Matik App for Salesforce allows you to generate personalized presentations without ever having to leave Salesforce, saving you time and providing a record of all presentations generated for an account or opportunity.


Your Matik admin will configure Matik on your Salesforce instance to your organization's needs. Typically, the "Create Matik Presentation" button will appear on "Account" pages. You will need permissions to access the object (e.g. Account) and associated fields used in the presentation. Contact your Matik admin if you have questions.
Generating a Presentation
Navigate to the Salesforce object (Account or Opportunity) you wish to create a presentation. Click on the "Create Matik Presentation" button. If this is your first time creating a Matik presentation from Salesforce, you will be asked to Authorize your account.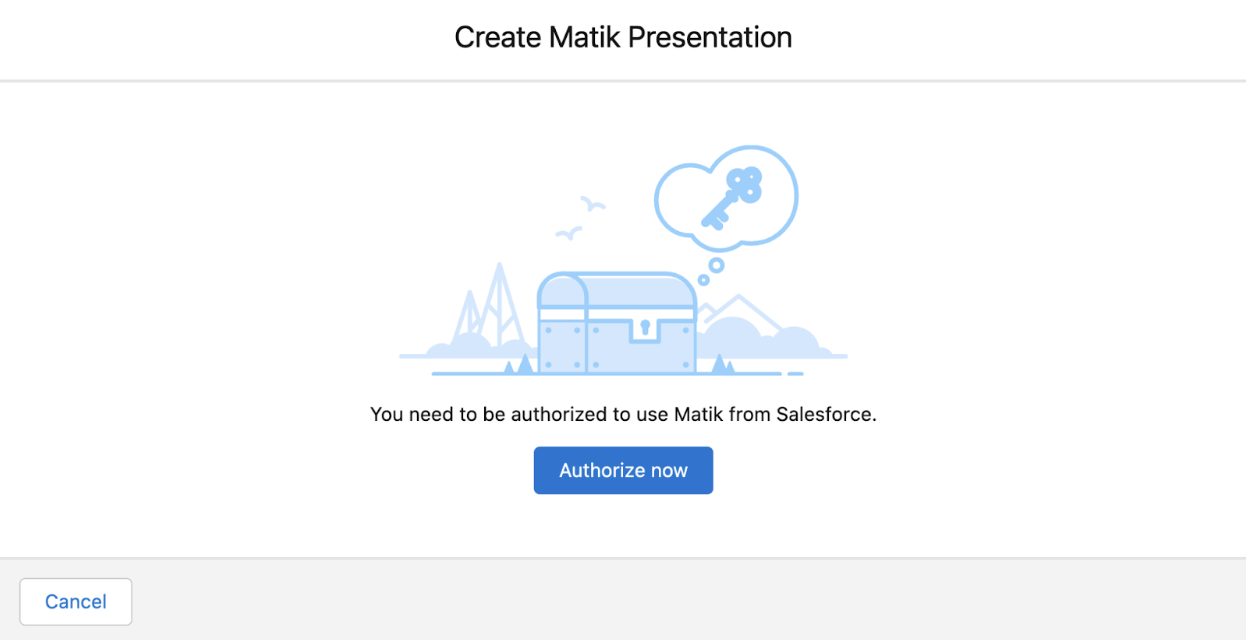 Ensure you are signed into your Matik account on the same browser and click "Authorize Now".
Next, select a template and click "Generate Presentation"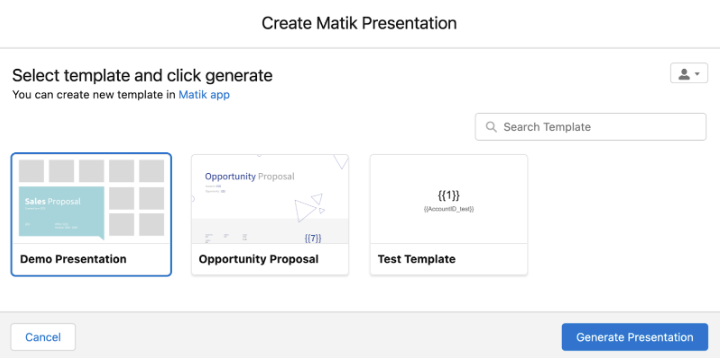 An inputs screen will pop up with all of the inputs for the presentation. Any inputs related to Salesforce data will be automatically filled out. You may edit any inputs you want to change that display the pencil icon. Additionally, fill out any remaining inputs that are not populated. Inputs with "Read Only" cannot be edited. Contact your admin if you need to edit a read-only input.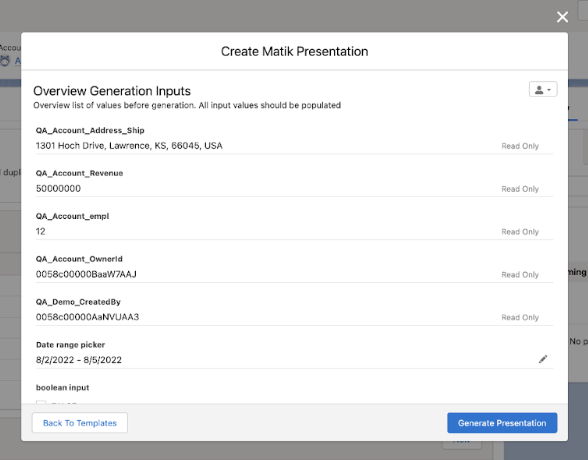 Finally, click "Generate Presentation". Your presentation will generate in the background, and you will receive a notification in Salesforce when complete. Note that some presentations can take a few minutes to generate. If you would like to view the status of your presentation, you can do so by going to Matik's website and going to the Presentations tab.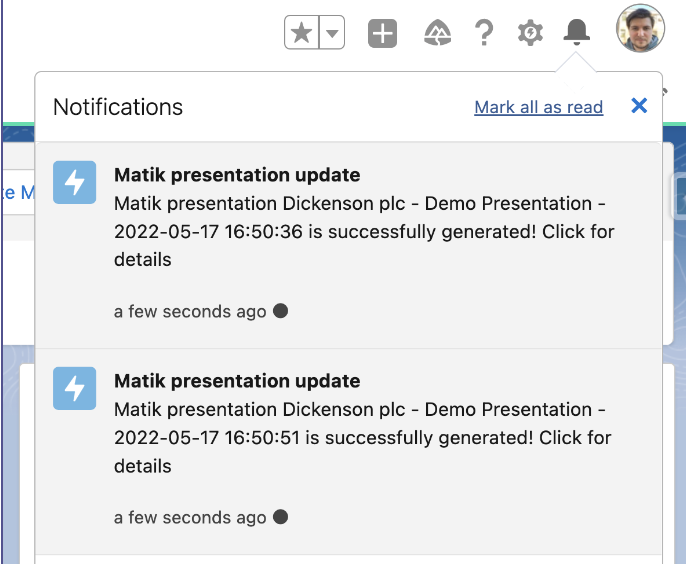 Click on the notification to view the presentation record, which will have a link to download the PowerPoint presentation or view the Google Slides presentation.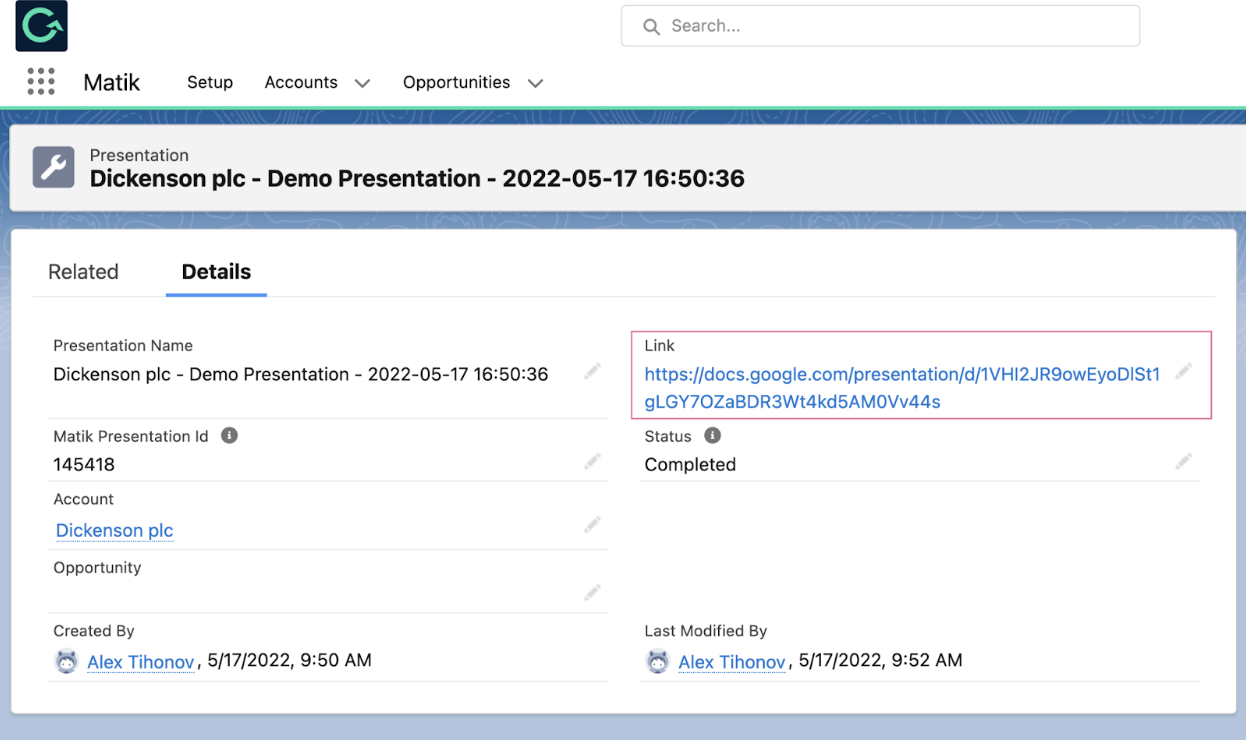 You can also view your presentations by clicking on the related tab on the object's page and going to the "Presentations" section. Here you can view the history of presentations created and the link to access the presentation. Note: that your organization's Salesforce page may be configured differently. Contact your Matik/SFDC Admins for details.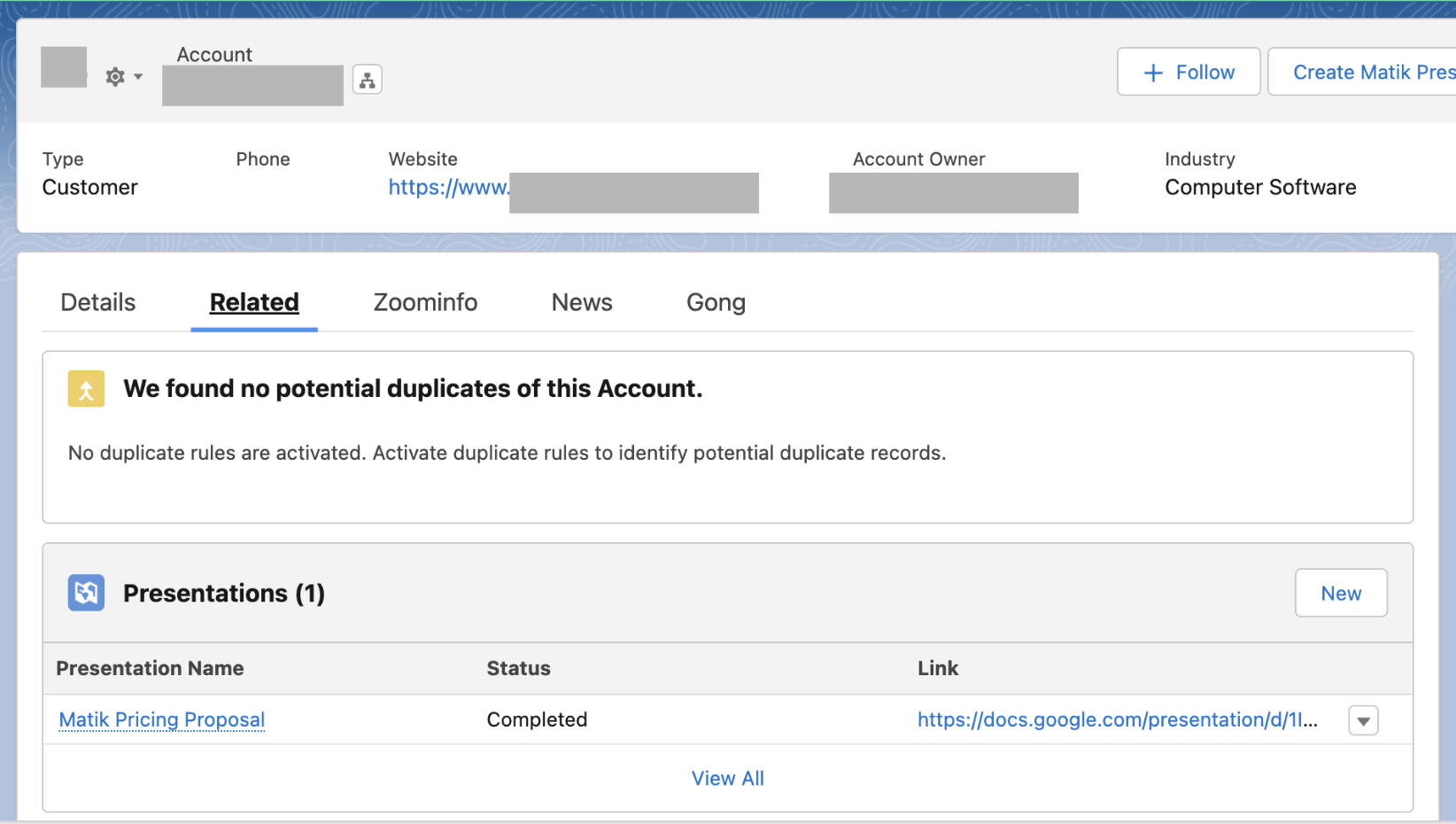 Common Error Messages
Something goes wrong!
An external endpoint error occurred: [401]

This error message typically occurs when your Matik account has been disconnected from the Salesforce app. To resolve, refresh Salesforce. When you press the "Generate Matik Presentation" button again, you will be prompted to authorize Matik.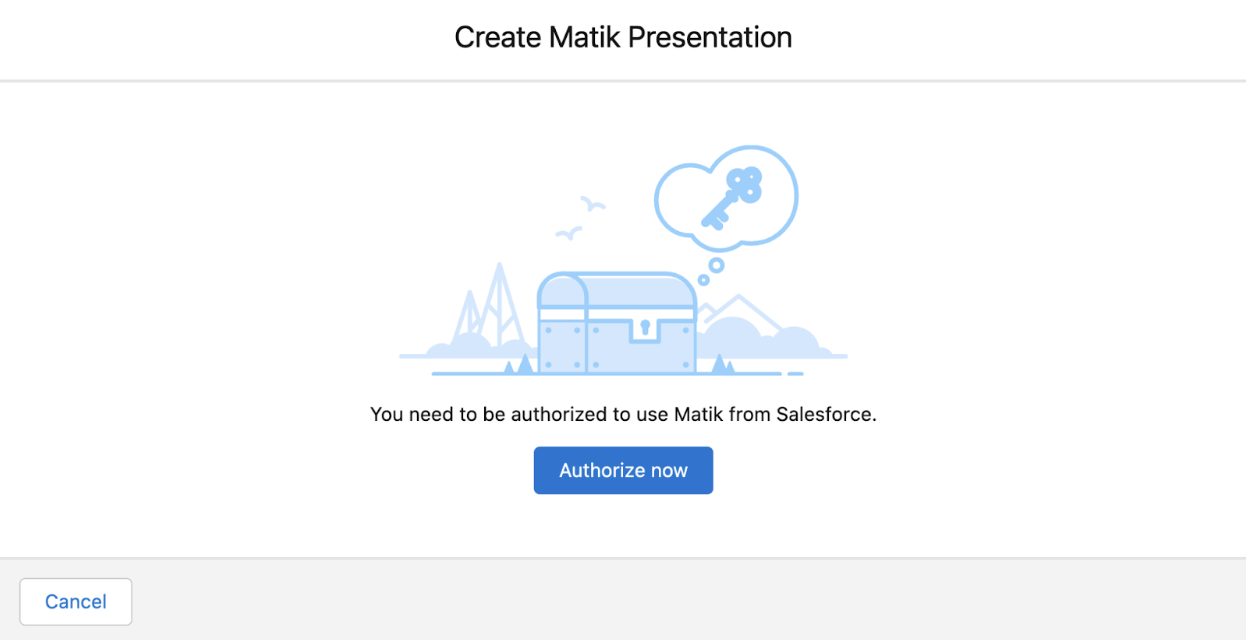 Ensure you are signed into your Matik account on the same browser and click "Authorize Now".

If this does not resolve your issue, please reach out to your SFDC or Matik Admin for assistance.