Your organization may require you to log in to the data sources utilized to generate a presentation. If this is the case, you will see the following screen when you select a presentation: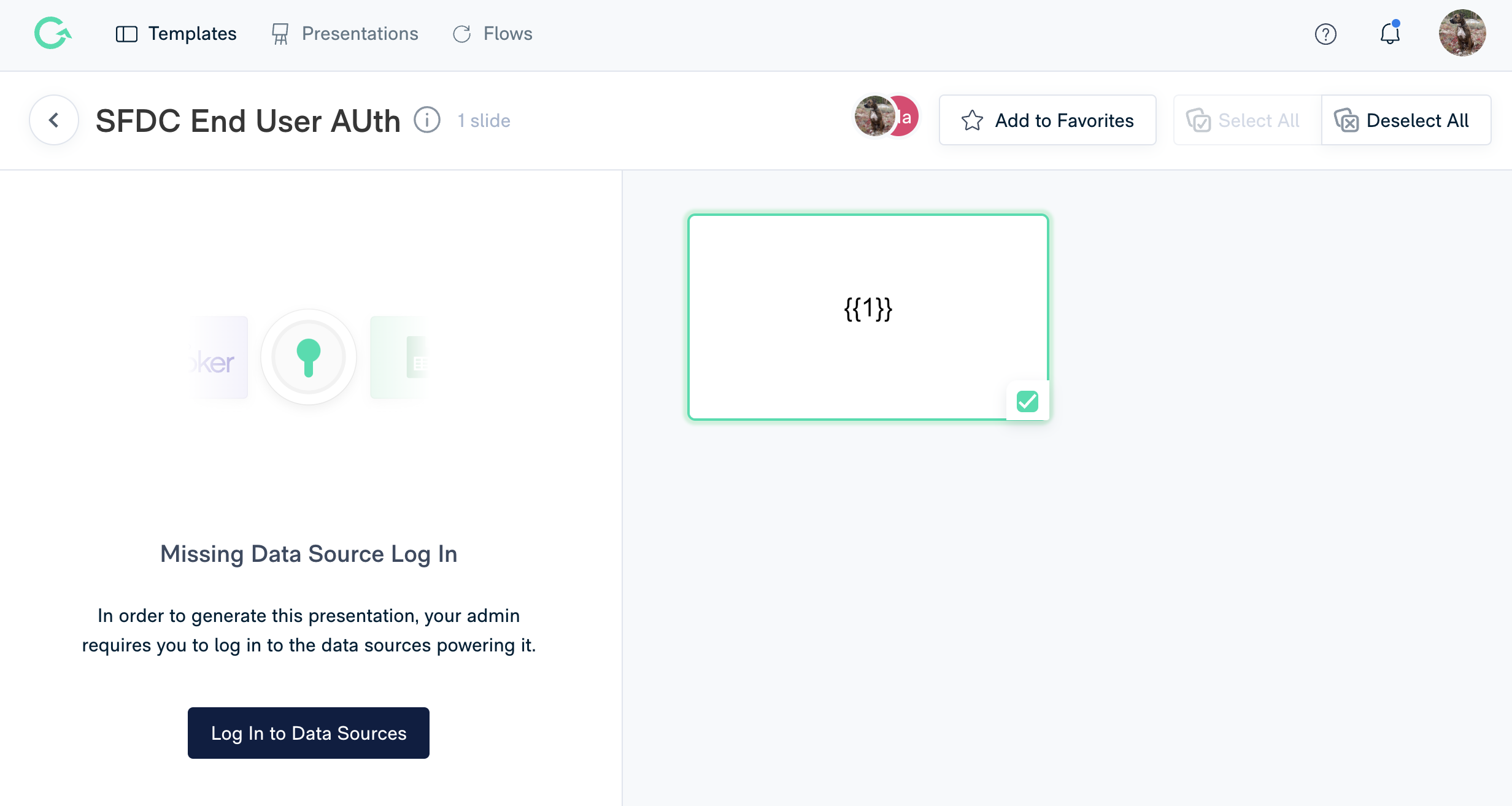 Click on "Log In to Data Sources" and "Connect to Data Source" on the next modal to log in.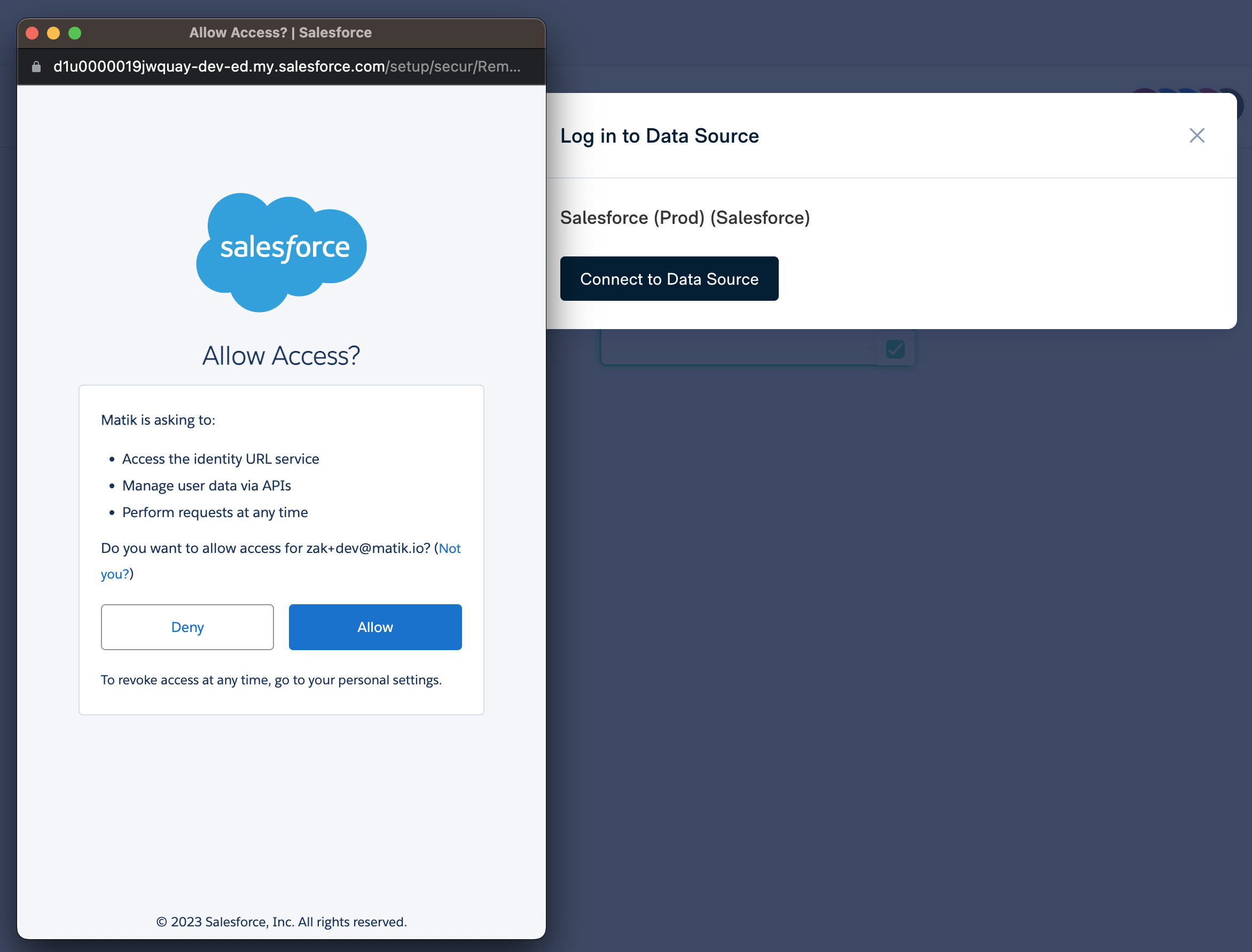 A pop-up will appear from your data source, prompting you to log in. Enter your credentials and click "Allow" on the next screen. You should see a success message on the pop-up. Return to Matik and refresh the page to continue generating a presentation.
Managing Your Datasources
To manage your connected data sources requiring end-user authentification, go to your Matik icon on the top left of the screen > Account Settings. And click on the Security tab.
At the bottom of the screen, you will see the data sources you are connected to, along with options to Update, Reconnect, and Delete data sources.