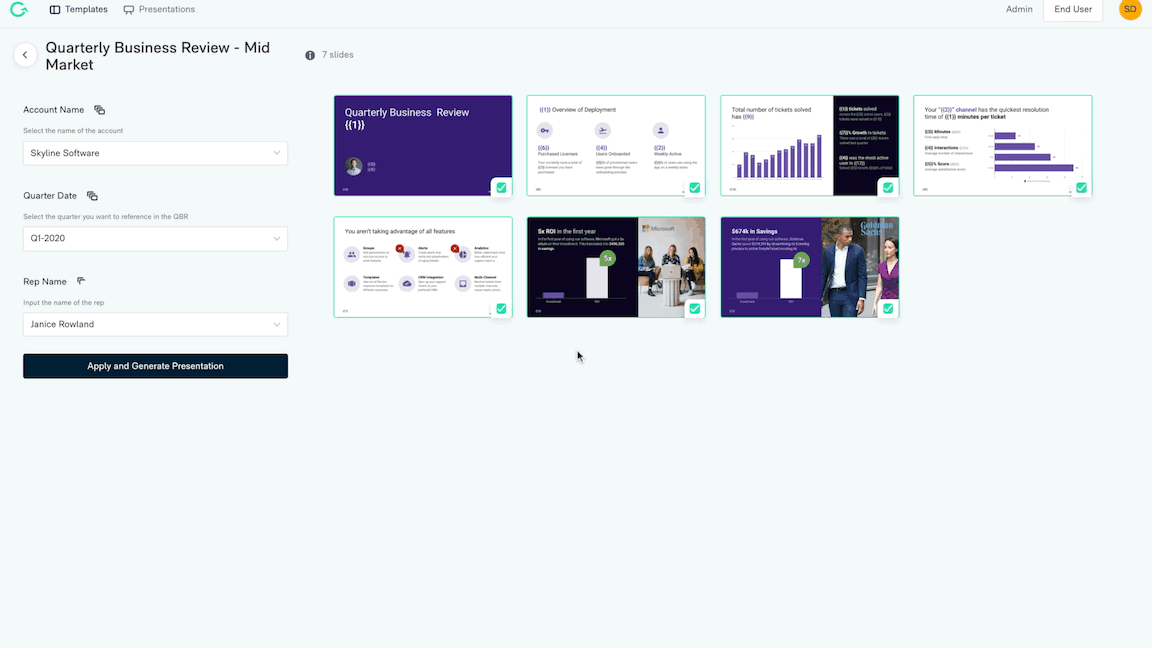 Matik also allows you to generate many unique presentations at once. Users select which input they would like to create multiple presentations around (i.e. one presentation per account name) by clicking the bulk icon next to that input. They then select all of the unique input values to configure each presentation.
After users select Preview Presentation Pack, a single presentation will generate, allowing users to review the output. If all looks good, they can select Generate to build all of the presentations.
Once complete, users will receive an email with a link provided to the completed presentations located in the Presentations tab in Matik.
To enable bulk generation, go to Enterprise Settings in your Admin view.
Note: Each presentation will have a unique name to help differentiate from others (such as "QBR - Account Name: Google.")